Hola!
[HAPPY ST. PATTY'S DAY]
[COMMENT ME IM IRISH...HEHE]

Ok! So my day was somewhat hectic...

My senior pics have been moved once again...

Cap and Gown Pics are tomorrow @ 4
and senior photo shoot in the French Quarters are on the 29th

[still debating on those hand grenades...well i have plenty of time to ponder it lol]...
SOOO i really wanna do something this weekend idk what but I've been extremely bored lately...

[clubbin' sounds nice lol]

WHAT CAN I SAY IM A PARTY GIRL!!!
..................................
[Hectic, much???....nahhhhh]





Soooooooooo I've realized im a self proclaimed fashion guru and i've decided that i should talk about fashion more since my first two blogs were about my haggard life

[and madonna]...

.


soooo the latest in the world of fashion gossip isssss...


[drum roll please]
hmmmmm

[jackpot!!!]




KIMORA LEE SIMMONS..........PREGNANT?!?!?




[not really fashion...but a fashion icon]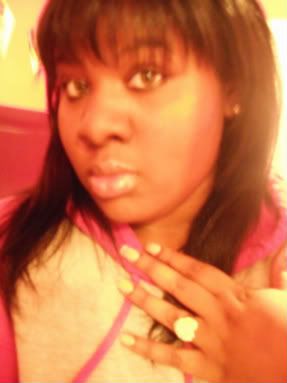 Yep thats right she's pregnant with
boyfriend Djimon Hounsou
's babay!!!

LAWD WHERE HAVE I BEEN!!
She is sooo beautiful...and he is the only older dark skinned man that i have a thang for!!!
you did good this time Kimora girl!!
He's a keeper!!!
I'll Shall return...

....signing off for now
~xoxo lollii